Who We Are
IngenuitE (pronounced ingenuity) is a woman and minority owned company established in 2002. It is a leading provider of end-to-end e-Business application solutions, offering complete application implementation services, outsourcing, support and training for enterprise systems.
We are committed to helping organizations thrive by rapidly deploying cost effective, flexible, robust and reliable enterprise software solutions that meet our customers' specific needs.
What We Do

Oracle E-Business Consulting Services
IngenuitE's consultants have over 30 years of experience with Oracle's E-Business Suite, including implementation and upgrades, operations and maintenance, as well as custom extensions and interfaces. We work to optimize the performance of hardware, database and applications. We are experts in business intelligence, as well as data warehouse. We can assist with setup, configuration and change management. We have extensive experience with federal business process reengineering and federal financial reporting. IngenuitE also offers accounting solutions support.

Process Expertise
At IngenuitE, we are focused on providing comprehensive solutions from business process design and reengineering to system implementation and training.  Our experienced consultants are second to none in the identification of key strategies, project planning and implementations as well as complete infrastructure design and development.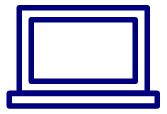 Systems Management
IngenuitE is a leading expert in defining high performance system architecture design to include architecture migration strategies to retire hardware, reallocate hardware resources and conform to security requirements for production systems.  We identify key strategies for operating system upgrades and system reconfigurations for minimizing potential issues and downtime.  Our consultants lead the industry in identifying application performance tuning, network performance tuning and operating system performance tuning opportunities.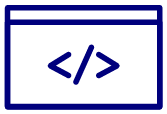 Technology Experience
IngenuitE personnel have vast experience in various technology tools, operating systems and languages. One of our specializations is in Oracle databases and datawarehousing.